Catriona Gray is the Sexiest Woman Alive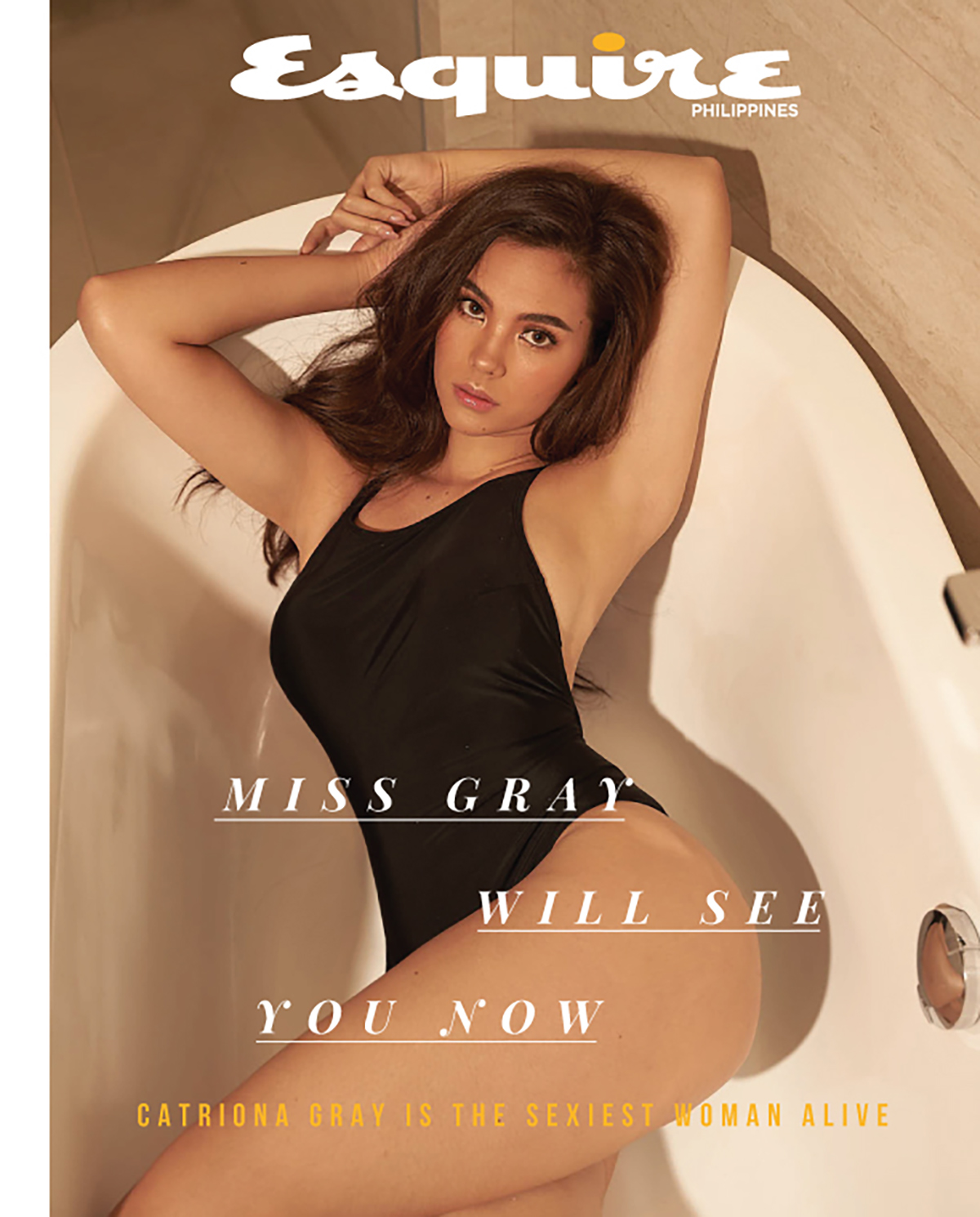 The 25-year-old wasn't your typical beauty pageant contestant. She ran as an independent in a bi-partisan system, handpicking her own coterie of trainers, mentors, designers, and stylists. After her Miss World 2016 bid where she made it to the top five under the guidance of Aces and Queens—one of the two boot camps that have a duopoly on the pageant industry—Catriona decided to go rogue when she entered Binibining Pilipinas and eventually Miss Universe. By that time, she knew what she wanted and how to achieve it. She was smart, she was creative, so why shouldn't she have more of an input in determining her own path to the crown?
On the morning of the shoot with Esquire, a barefaced, ponytailed Catriona walked into the hotel suite sporting large eyeglasses. She looked nerdy, friendly, and ready to attack the five back-to-back interviews and photo shoots she had that day. Bit by bit, under the skilled hands of the hair and makeup artists, she morphed into the glammed-up queen we've become familiar with.
But the transformative moment really came when she stood in front of the camera. The instant she lifted her head and threw back her hair, she turned into her own personal Sasha Fierce alter ego. Her eyes gleamed, her body took on more sensuous angles, and her hair seemed to float on its own accord. "God is a woman," Catriona belted along to Ariana Grande, posing in sync to the music and making us believe.